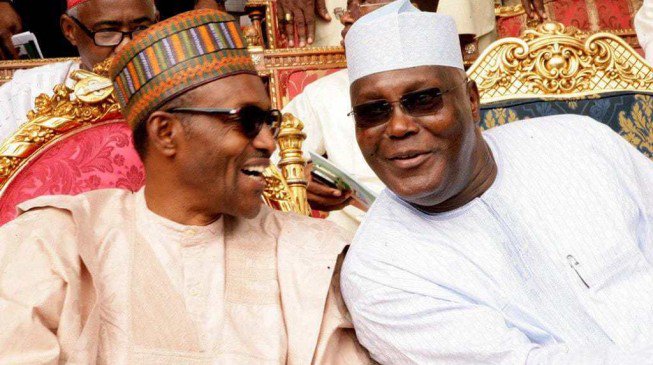 Ahead of the 2019 general elections, a pan-Igbo group, Nzuko Umunna and Core Federalists with membership from all parts of Nigeria, will set a restructuring test screening for selected political parties presidential candidates at its  'Handshake Across Nigeria Summit'.
Expected president candidates at the summit are the President Muhammadu Buhari, Presidential candidate of All Progressives Congress (APC) and Atiku Abubakar, Presidential candidate of the main opposition Peoples Democratic Party (PDP).
This was disclosed at a briefing in Lagos by Mr. Yinka Odumakin, Administrator of the Core Federalists  and  Dr. Austin Nweze,  Secretary, Nzuko Umunna, on behalf of the Handshake Across Nigeria Planning Committee.
According to the statement, the summit will avail an opportunity for thought leaders and socio-cultural organizations to constructively interrogate the presidential candidates of selected political parties on their plans, programs and policies before the elections.
They said the summit also address issues bordering on national unity which has  "recently come under palpable challenge".
 "The summit is aimed at achieving the following goals: To bring together the various thought leaders of the component regions to articulate progressive ideas that could foster national integration and development especially as we approach the 2019 general elections.
"To elicit the perspectives of experts, regional and national leaders, political parties and their presidential candidates on restructuring and their willingness to initiate processes towards achieving same," the statement read.
Other participants expected at the  summit include: Prof. Wole Soyinka , Amb. Ibrahim Gambari, Senator Bukola Saraki,  Hon. Yakubu Dogara, Speaker House of Representative, Sen. Ike Ekweremadu, Chief Nnia Nwodo, Ohanaeze President/Speaker, Chief Ayo Adebanjo and Chief Edwin Clark, PANDEF leader.