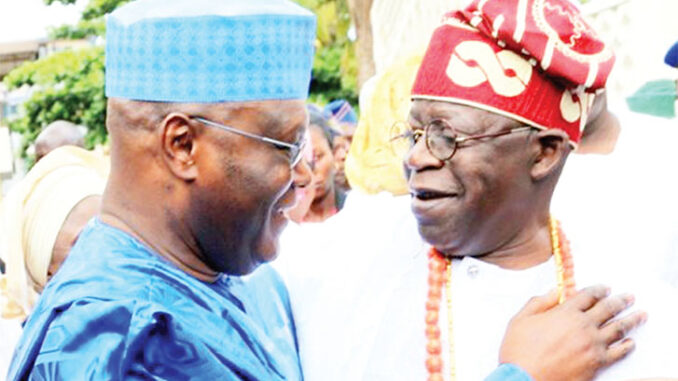 By Kemi Yesufu

In less than 48 hours of Asiwaju Bola Ahmed Tinubu announcing that he is running, there has been a lot of talk around how the presidential election will look like. What I believe is that the 2023 election will be the most expensive in the history of Nigeria's democracy, especially if Alhaji Atiku Abubakar emerges PDP's presidential candidate as strongly speculated.

All over the world electioneering is getting more sophisticated and costly to fund. The Mitt Romney Vs Barak Obama elections blew minds at an estimated cost of $6b for the presidential election and the election of congressional candidates, then came the Donald Trump Vs Joe Biden election during which the Democratic Party outspent the Republicans at the sum of $6.9b at the federal level.

I remember seeing articles around the unprecedented spending by President Emmanuel Macron of France put at a total of €16.8m (£15.7m) on his election.
Democracy despite how increasingly expensive it is, has no substitutes and if you live in vibrant cities like Lagos, you would love the funfair of campaigns. Of course, Nigerian presidential candidates may not be able to account for how they raised or spent funds for their campaigns in contrast to their Western counterparts, just as they will quietly recoup what they spent and reward those who gave them money to fund their campaigns.

President Buhari could have changed the course of history by insisting on a credible primary in Lagos State where he emerged as the candidate of the newly formed APC and not the payment of thousands of dollars to delegates as reported by Punch. Nigerians speculated on the men behind the millions of dollars spent at the Lagos APC presidential primary in 2015…..

With the massive support Buhari enjoyed in 2015 and the destructive propaganda his party unleashed, he could also have refused to pay N27m for the party's nomination form, but he sheepishly allowed someone to buy it for him or some say he actually purchased the form by himself despite claiming to be incorruptibly poor. Whether or not Buhari eventually signs the Amended Electoral Act or not, he definitely will go down as one President who didn't care about strengthening the country's democracy or improving the election process.

Back to the future, 2023 presidential election to be precise, we will definitely witness massive spending should Atiku and Tinubu emerge as presidential candidates.