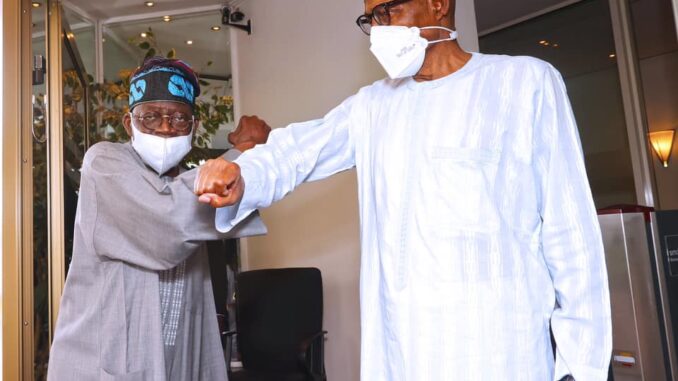 President Muhammadu Buhari seems keen on keeping his preferred candidate to himself even with the recent declarations for the presidency by politicians close to him.
Recall that the President told Channels TV in an interview, that he had a preferred candidate whose identity he will keep as a secret to protect him from being silenced.
So far, no fewer than eight aspirants in the ruling party have declared their interests in taking over from the President when his tenure expires on May 29, 2023.
The aspirants are Vice-President Yemi Osinbajo; a former governor of Lagos State, Asiwaju Bola Tinubu; Minister of Transportation, Rotimi Amaechi; Governor of Ebonyi State, David Umahi; Governor of Kogi State, Yahaya Bello; a businessman, Gbenga Olawepo-Hashim; a former governor of Imo State, Senator Rochas Okorocha; and Ihechukwu Dallas Chima.
According to sources in Aso Rock Presidential Villa, Buhari has given a similar response to all the aspirants who have visited him and it is the advice that they go out to sell their candidature to the public.
Punch quotes an Aso Rock source as saying,
"I think the President was being careful when he met with each of them on their presidential aspirations. He specifically told them to be careful in their campaigns.
"He also asked them to go ahead with their campaigns and that he would be watching them from afar. Besides that, he asked them if they were popular enough to win and if they felt they could deliver the presidency to the ruling party. As expected, all of them answered in the affirmative.
"The President also interrogated them on their programmes and if they equally believed in his administration or not."
"All they said was that they wanted to contest the presidency on the platform of the APC and that they would need his support. They did not ask for his permission.
"But I think only one of them actually sought his permission and asked if he should join the race. I will not reveal the name of the candidate so that you do not think that is the man the President will support", the source was quoted as saying.