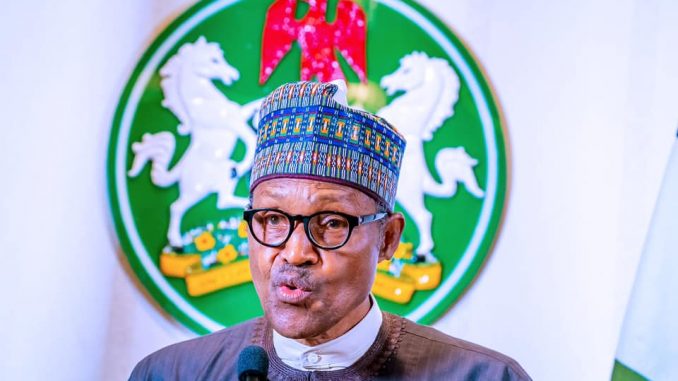 …….. Hails ICPC For Combating Sex-For-Grades
By Bukola Kayode
President Muhammadu Buhari has commended the Independent Corrupt Practices and Other Related Offences Commission (ICPC) for prioritizing the fight against corruption in the education sector.
Speaking at the 4th National Summit On Diminishing Corruption In The
Public Service And Presentation Of Public Service Integrity Award held in Abuja on Tuesday,
the President said unions the university have gone on strike at different times to protest problems traceable to corrupt acts carried out by lecturers and other staff.
Buhari said it was hypocritical for the Academic Staff Union of Universities (ASUU) and other unions to give the impression that his administration has not made significant investment in tertiary education, when the opposite is the case. He averred that the endemic corruption in the education sector has been an impediment to development.
He said: "Incessant strikes especially by unions in the tertiary education often imply that government is grossly underfunding education, but I must say that corruption in the education system from basic level to the tertiary level has been undermining our investment in the sector and those who go on prolonged strikes on flimsy reasons are no less complicit.
"The 1999 Constitution places a premium on education by placing it on the Concurrent List, thereby laying the responsibilities of budgeting and underwriting qualitative education on both the Federal and State Governments. The total education budget for each year is therefore a reflection of both federal and state budgets and should be viewed with other financial commitments in their totality.
"The allocation to education in the federal budget should not be considered via allocation to the Federal Ministry of Education and also academic institutions alone, but should include allocation to the Universal Basic Education, transfers to TETFUND and refund from the Education Tax Pool Account to TETFUND etc. I am aware that the aggregate education budget in all the 36 states of the Federation and that of the Federal Government, combined with the internally generated revenues of the educational institutions themselves are also a subject that requires the attention of critics of government funding of education".
The President zeroed-in on the anti-graft agency's look into of Sex-for-Grade calling for more action to end the demeaning culture.
He said: "Government and stakeholders in the educational sector are concerned about the manifestation of various forms of corruption in the education sector. I am aware that students in our universities for example, use different terminologies to describe different forms of corruption they experience on our campuses. There is sorting or cash for marks/grades, sex for marks, sex for grade alterations, examination malpractice, and so on.
"Sexual harassment has assumed an alarming proportion. Other forms of corruption include pay-roll padding or ghost workers, lecturers taking up full time appointments in more than one academic institution, including private institutions, lecturers writing seminar papers, projects and dissertations for students for a fee, and admission racketeering, to mention only the most glaring corrupt practices.
"I am happy to note that ICPC is investigating and prosecuting sexual harassment as abuse of power in our educational institutions. I approve and encourage them to continue to do so".
Earlier in his address, Chairman ICPC, Prof. Bolaji Owasanoye said the agency is committed to combating corruption in the education sector as it steals the future of young people especially.
Owasanoye disclosed that the agency has secured convictions including the conviction of a professor
"Corruption in education manifests in different ways such as recruitment of unqualified or unfit persons to teach at primary, secondary or tertiary levels; admission racketeering; examination malpractice, diversion of revenue for and within the sector, operation of illegal academic institutions especially at the tertiary level, abuse of power and procurement rules by management and
governing councils both of academic or regulatory institutions etc.
"In response to the recent epidemic of sexual harassment in the education sector ICPC has constituted a special team on investigation and prosecution of sexual harassment in secondary and tertiary institutions. In collaboration with civil society we are in the process of introducing a model policy on sexual harassment for academic institutions to adopt we have also secured some
major convictions including of a professor" he said.