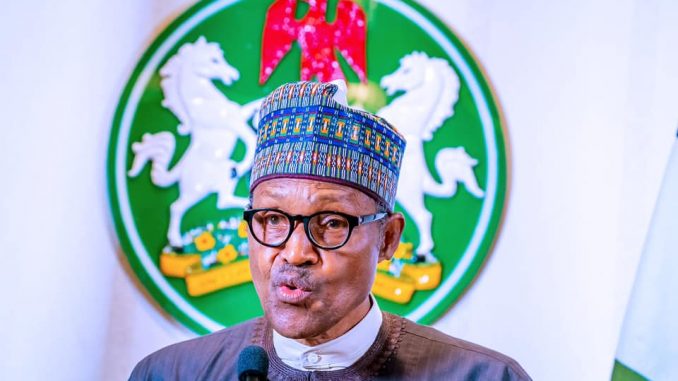 Create third force to fight Boko Haram, bandits, terrorism expert tells Buhari
A Nigerian-born terrorism expert based in the United Kingdom, Dr. Joseph Sunny Ifedimma has called on President Muhammadu Buhari to establish a third force to effectively tackle the lingering insecurity across the country.
Ifedimma, who is the Director, Africa Counter Terrorism and Security Academy, England lamented that Boko Haram and other terror fraternities in Nigeria are seriously challenging and undermining national security and unity.
Emphasising the importance of a third force to flush out insurgents and other security threats, the expert noted that "In combating terrorism globally, the UN league of charter on terrorism recommended the formation of a "third force" devoid of the military and police, which is supposed to be an independent organisation".
In a letter titled "Conscientious appeal to the presidential tenant of power", he explained that "The powers and responsibilities to fight and manage terrorism need to be domiciled with the appropriate institution.
"Surprisingly, in Nigeria currently, there is no specific agency responsible for this; nor has there been anyone occupying the vacant office of the Counter Terrorism Adviser to the President since 2015 till date.
"This could be an operational oversight that needs a careful review. This office is structured to be the conscience and voice of the nation and president on counter terrorism and allied matters.
"The core essence of this office was to provide effective coordination, streamline and regulate the activities of our counter terrorism agencies".
Ifedimma stressed that the office "Was designed to be the counter terrorism policy maker, therefore the current pressure and stress on your presidency concerning critical crime is an aberration, as the law of the National Assembly establishing this office mandated this office to be answerable to the president and Nigerians".
According to him, "The EndSARS and existing attacks on security operatives, garrison stations and correctional facilities are in the superlative, and will need adroit handling and attention.
"These upscale attacks, their frequencies and atrocities in Nigeria will continue to constitute challenging and trying times, so Nigeria needs to engage the professional services of relevant intellectuals and experts".
One time private adviser on counter terrorism in Nigeria submittted that "These insecurity and critical crimes were already in existence between 2008-2015, so you assumed power inheriting these social absurdities.
"Added to what you inherited were the indices of the current regional pandemonium, transpiring in the South west, South east and South south.
"We are dealing with a new band of terrorists trained outside the normal profile, though so far, your new Service Chiefs are audaciously dealing with the situation".
Ifedimma, who was private adviser on terrorism to one-time National Security Adviser, Late Gen. Andrew Azazi disclosed that "Coincidentally, it was my memo between 2010 to 2011 to the National Security Adviser that established this office, when I acted as his private adviser on counter terrorism and allied critical crimes.
On the call by President Buhari for the relocation of AFRICOM headquarters to Nigeria, he observed that "AFRICOM will make no much difference if relocated, because we are dealing with locally unique bred terrorists. It's an intelligence driven war, so we must strenghten our intelligence services and attendant structures.
"Outside the garrisoned environments, information analysis centres be established where passersbys with strayed intelligence could pop in devoid of much interogations to drop intelligence".
He stated that "Managing and sharing intelligence amongst our services must be streamlined to avoid possessive intelligence monopolies.
"Nigeria can handle this situation with the current crops of service chiefs, who have not only started well operationally but had introduced strategic novel ideas their predecessors never thought about, "killing all non state actors in the forests" credited to Gen. Irabor, which is what is called communal punishment in counter terrorism.
"It is the most effective strategy, and Americans even deployed that in Afghanistan shortly after 9/11 attacks. However there must be a balance as we do this because terrorists have theirs called, "commual predawn massacre" one strategy begets another and this is where the office of the Presidential Adviser comes in".