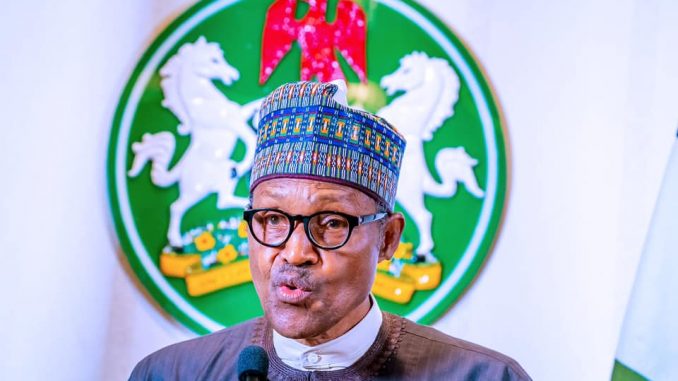 The President of the Senate, Ahmad Lawan has sent his felicitations to President Muhammadu Buhari on the occasion of his 80th birthday.
Lawan joined the generality of Nigerians and Buhari's admirers across the world in rejoicing with his family over his reaching this milestone in good health.
The Senate President, in a statement which he personally signed, extolled the leadership virtues of President Buhari.
"Your Excellency, millions of Nigerians are inspired by your life story and legacy of service to our dear and great country.
"As a soldier, military Head of State and democratically elected President, you consistently fought for the unity, development and progress of Nigeria.
"As we approach the end of your tenure on 29th May, 2023, you can rest assured that millions of Nigerians across our vast country genuinely appreciate your achievements in nation-building and in strengthening the guardrails of democracy in Nigeria.
"The record of your administration in infrastructural development across the nation is unrivaled and will continue to speak for your stewardship long after your retirement.
"Your Excellency, once again, I wish you happy birthday celebration and many more years in good health and happiness," Lawan said.
Meanwhile, the Deputy President of the Senate and Delta APC Governorship Candidate, Senator Ovie Omo-Agege also has felicitated with President Muhammadu Buhari, for his 80th birthday on Saturday.
In a congratulatory message personally signed by him, the Delta Central lawmaker extolled the President's contribution to our national growth and development.
He pointed out that President Buhari will continue to remain a reference point in Nigerian politics because of his selfless and humane nature, stressing that the current administration is committed to finishing strong.
.
"Mr. President, your purposeful leadership, anti-corruption stance, commitment to the cause of the masses, personal integrity and commitment to people-oriented policies and programmes have endeared you to millions of citizens both here and in the Diaspora.
"It didn't come as a surprise to us that President Joe Biden of the United States invited you to the US-Africa Leaders Summit and lauded your efforts in deepening democracy not only in Nigeria, but also in Africa.
"On behalf of the people of Delta Central Senatorial District, I send my felicitations and best wishes and thank you for your selfless service to humanity and the nation as you mark your 80th birthday," he said.