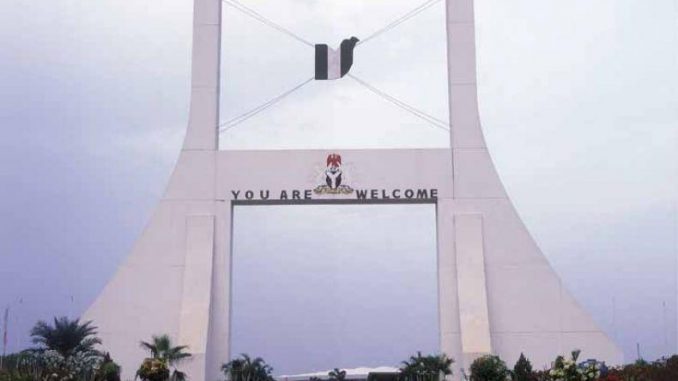 The Senate on Wednesday passed for a second reading the N608 billion 2022 Appropriation Bill for the Federal Capital Territory (FCT)
This was after a debate on the general principles of a Bill for an Act to authourise the issue from the Federal Capital Territory Administration Fund Consolidated Revenue Fund of the FCT Administration Account, the total sum of N607,952,023,580.
Leading the debate on the bill, the Senate Leader, Senator Abdullahi Gobir said "the sum of N76,569, 904,857 is for personnel cost, the sum of 138,199,851,110 is for overhead costs, while the balance of N393,182,267,614 is for capital projects commencing from January 1st and ending December 31st, 2022..
"The fundamental thrust of the FCT 2022 statutory Appropriation Bill is to ensure an effective and enduring service oriented administration for the completion of ongoing projects and the provision of effective services to the residents of the Federal Capital Territory."
Appraising the 2021 FCT budget, Gobir said, "in 2021 fiscal year ,the FCT Administration received an appropriation of N329,963,491,533 as its statutory appropriation.
"During the year 2021 a total sum of N74,139,912,,289.48 was spent on Personnel costs, representing 100%. The sum of N52,737,261,744.00 was expended on overhead cost, representing 679%, while the sum of N72,730,869,849.00 representing 39% was expended on capital projects."
He noted that the FCT Administration had been confronted with enormous infrastructure and socio economic challenges by virtue of being the Capital of the nation.
"The FCT population is growing in leaps and bounds. This has over stretched and strained infrastructure and amenities, and thereby slowing down development and growth.
"Furthermore, service delivery has also been adversely affected. Cleaning up the city is becoming more challenging. The few hospitals are fast loosing their essence.
"Also, the standard in the public school system are falling by the day. The population of pupils and students in the public schools is growing daily as parents from across the country are bringing their children and wards to the FCT.
"The FCT requires a minimum of a trillion naira to resuscitate and complete abandoned and ongoing projects within the districts that have so far developed or partially developed".
Before the bill passed for a second reading, the Senate frowned at the late submission of the FCT 2022 budget for consideration and approval.
It consequently directed that the 2023 budget for the FCT be submitted within one week or risked having zero allocation in 2023.
In his remarks, the Senate President, Ahmad Lawan, said it was sad and unfortunate that a budget for the year 2022 was presented in October, 2022.
Lawan charged the Senate Committee on FCT to liaise with the FCT authority to ensure timely presentation of of its 2023 budget.