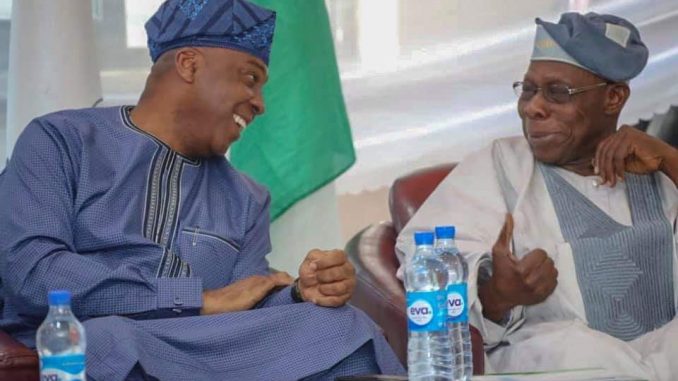 Former President Olusegun Obasanjo and immediate past Senate President, Dr Bukola Saraki, are currently meeting behind closed doors in Abeokuta, Ogun State.
Saraki's convoy arrived at the Olusegun Obasanjo Presidential Library (OOPL), Abeokuta at about 12:12pm on Tuesday.
The former Kwara State Governor immediately went straight into a closed door session with Obasanjo at his Pent House residence located within OOPL.
Saraki is the Chairman of the Peoples Democratic Party (PDP) Reconciliation Committee.
Obasanjo, who served his two terms as president under the PDP, tore his membership card publicly in the buildup to the 2015 elections.
He had endorsed President Muhammadu Buhari over ex-President Goodluck Jonathan who eventually lost the election.
Obasanjo had later said he would no longer be involved in partisan politics.