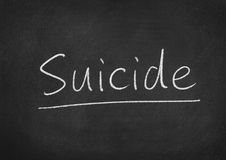 50-year-old man, Adelani Salawu, on Friday attempted to kill himself for not being able to settle his medical bills.
He was said to have jumped into Osun River in an attempt to kill himself before he was rescued by residents of Gbodofon area.
Speaking after being rescued, Salawu said he had been admitted at a private hospital in the past weeks.
He said the doctor at the private hospital told him that his case was beyond him and then referred him to Ladoke Akintola University Teaching Hospital (LTH).
The man said he did not go to the teaching hospital because he could not afford medical bill.
Salawu said as he was returning home, he fainted at Orisunbare market and that the Osun State's Ambulance Services rescued him and took him to LTH.
He said that he was asked to pay N150,000 for his treatment and that when he could not pay the money, he was sent out from the hospital.
Salawu said since he was unable to pay for his treatment and the pain was too much, he decided to commit suicide and end it.
He appealed to the state government and public spirited individuals to assist him to get treatment and get well.
DAILY TRUST