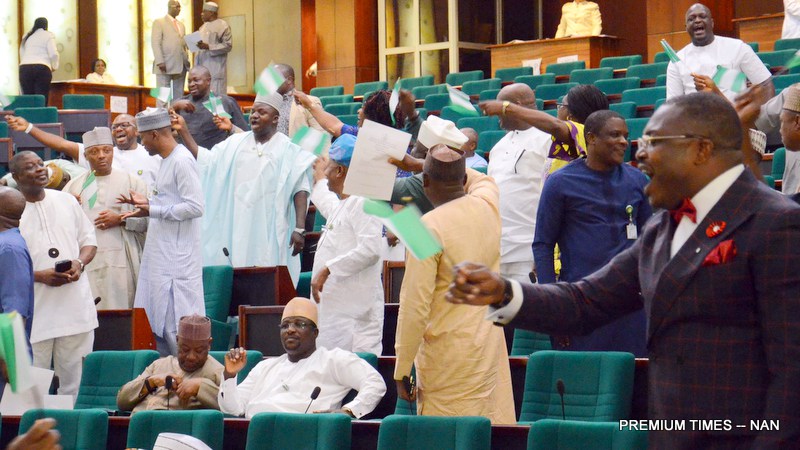 …..offenders may also spend 3 years in prison
By Kemi Yesufu
The House of Representatives yesterday passed the landmark Plastic Bags Prohibition Bill after consideration in the Committee of the Whole.
The 3-Clause bill is titled: An  "Act  to amongst other things prohibit the use, manufacture and importation of all plastic bags used for commercial and household packaging in order to address its harmful impacts  to oceans, rivers, lakes, forests, environment, wildlife as well as Human Beings and also to relieve pressure on landfills and waste management and for other related matters."
In the proposed law, "the use, manufacturing, importation or sale of  plastic bags is prohibited. A retailer shall offer a paper bag to the customer at the point of sale.
"A retailer who provides customer with the plastic bag at the point of sale is guilty of an offence.
"A person who manufactures plastic bag for the purpose of selling is guilty of an offence.
"A person who imports plastic bag, wether as a carryout bag or for sale is guilty of an offence."
On the issue of penalties, the bill states further "any person found guilty of the offences under clause 1 shall be liable on conviction to a fine not exceeding Five Hundred Thousand Naira (N500, 000) or to imprisonment for a term not exceeding three years or to both such fine and imprisonment .
"Any company or Organisation found guilty of the offence provided in clause 1 shall on conviction be liable to a fine not exceeding Five Million Naira."
The bill which was sponsored by Hon. Sergious Ogun, is to be sent to the Senate for concurrence.