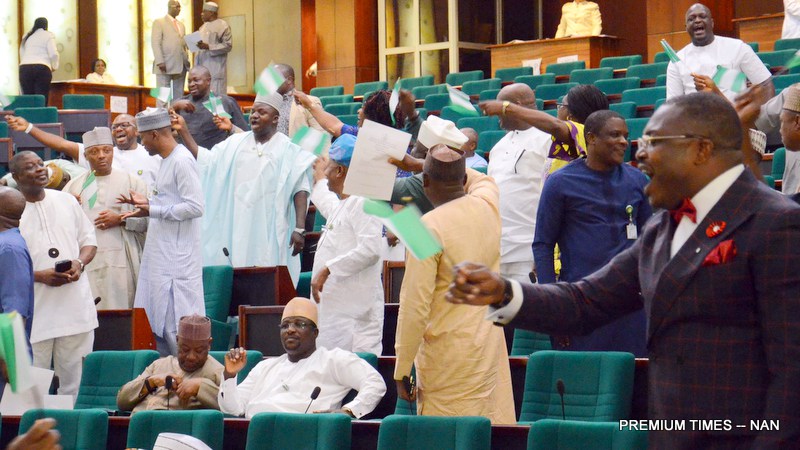 The House of Representatives on Thursday passed the Companies and Allied Matters Act 2018 through the Committee of the Whole.
All the 871 clauses, 15 Schedules and explanatory memorandum were adopted by the lawmakers after it was presented by the House leader, Hon. Femi Gbajabiamiila for consideration.
The new CAMA bill replaced that the Act which was promulgated in 1990 and has lasted for almost 30 years.
"As a result, the entire Nigerian business landscape has been heavily constrained by several provisions in the act which has been described as impeding modern business practices in the light of national and global business reforms.
"It has therefore been determined that the provisions of the Act are not in tandem with global trends and that requires so many amendments to such an extent that it became imperative to repeal the entire CAMA and re-enact it afresh," Gbajabiamiila said.
According to the legislative brief of the new bill, which was sent from the Senate for concurrence, it has new features that makes doing business in Nigeria a lot easier.
"It should be reiterated that this bill is the boldest reform attempt in Nigeria's corporate environment in the last 28 years.
"In order for Nigeria to improve it's standing in World Bank Doing Business (WBDB) Ranking Index, it needs to improve on its ease of establishing and running businesses and bring it's business legal regime in tandem with modern advances," the legislative brief further explained.
The Deputy Speaker of the House, Hon. Yussuff Lasun who presided, described the bill as the most important bill in the country as regards the ease of doing business.
The clauses were passed and immediately adopted by the House.
THE NATION