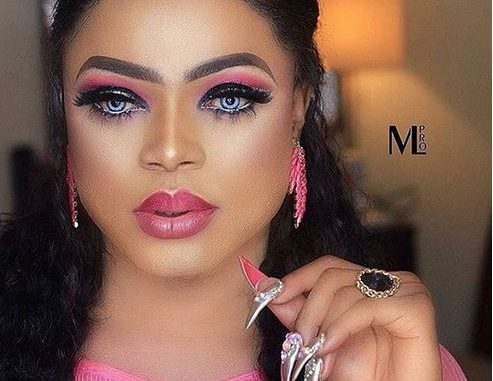 Controversial Nigerian cross dresser Idris Okuneye, popularly known as Bobrisky, has taken a shocking position on the mass arrest of guests at a gay wedding in Delta State.
Delta State Police Command on Tuesday arrested 67 suspects for allegedly conducting a same-sex wedding ceremony.
Reacting to the tending story on his Instagram page, Bobrisky shockingly said the suspects got what they deserved. According to him, they acted stupidly.
Bobrisky insisted that the suspects had it coming as there's an existing law prohibiting same sex marriage in Nigeria.
"Hey guys, I want to quickly address those set of guys who were arrested in Delta. You see this class is not actually meant for everyone. But I strongly believe you can learn from those Alist.
"Firstly, there's a law passed against you guys that you can't marry yourself in this country. Why the hell did you all call yourself together to organize a wedding? You all deserve how you were treated," he said.
"If you feel you are in love with your partner and you want to be together why not relocate to where you are welcome?"