Speaker Yakubu Dogara in one of the rare moments he displayed his soft side gave a shout out to his wife, Gimbiya on her birthday.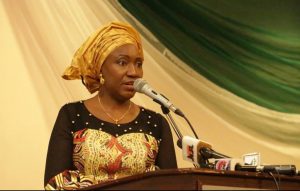 Using his verified, @YakubDogara handle, the Speaker tweeted at 0:11 am on Tuesday, to wish his wife a happy birthday.
Yakubu and Gimbiya Dogara
"Happy birthday to a virtuous woman, the rock of the family and the love of my life. Thy sun shall no more go down; neither shall thy moon withdraw itself as you continue to flourish like the palm tree bearing fruits in season and out of season", he tweeted.