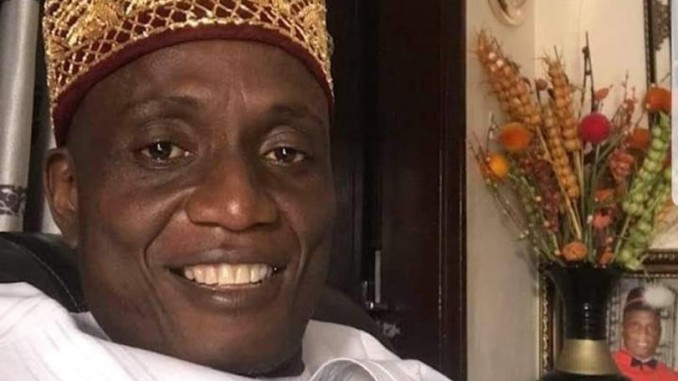 By Kemi Yesufu
Where or how do I even start, writing about my dear friend, Sir Joe Nwankwo?!
I always find it hard dealing with death of a loved one, I am mostly stunned into silence and disbelief, even as I try to cope with the reality that my friend is gone and never to be seen again!
I've known Joe for over a decade, us becoming friends and colleagues as staff of Independent Newspapers, where he rose to the rank of Bureau Chief , Nation's Capital, before leaving to set up, The Authority Newspaper as Executive Director Publications.
Like I said at the night of tributes/service of songs held in honour of Joe at the NUJ FCT Council, I remember him more as a human being than as a high-flying journalist and man about town.
Joe was a special human being.
He was someone who loved his family and friends genuinely. He was a good family man. He was a responsible father and husband. He was a loving and responsible sibling to his brothers and sisters. He was equally a reliable and loving son to his parents while they were alive.
Joe's palpable love for his family and friends is the main reason I called him friend until his final day. Yes, there was a time we had a major quarrel and I didn't speak to him for over a year, but to the amazement of close friends, we met up quietly and reconciled. It took death to separate us.
Another reason why I had a long friendship with Joe is the fact that he is a great story teller and comedian. Joe will tell friends stories from his childhood up to what happened hours before and he would leave everyone reeling with laughter. Sometimes, people felt his jokes were too expensive, but most knew that Joe was just being his funny and boisterous self. He would apologise if you insisted that the joke was a bit rude.
Joe joked a lot but he was also deeply philosophical and intelligent. He loved to read books especially fiction.
He was streetwise and woke, but if he trusted you, he would defend you at any cost and seldom doubt your words.
My friend was proudly an Igbo man, but he was super detribalised. At Friday's night of tributes, two friends from different parts of the country recalled how Joe had travelled with them to their villages twice of thrice. Joe and I were part of team that travelled to another friend's father's funeral in Ogun state years back. He was that type of guy who easily supported friends and displayed his love and comradery.
He was a peacemaker despite not being the person to suffer fools gladly.
My late friend was liberal and accepted people they way they are, not telling you how to live your life or bend to his own expectations. He was dynamic and flexible. He loved to dress well and appear well put together.As Joe is buried today, I celebrate his life, not because he made a success of it. Rather, I celebrate him because though flawed like the rest of us, majority of those who knew him, remember and speak of him as a great guy who affected their lives positively. He was a partner in progress to many colleagues.Joe will be greatly missed.I miss him already.I pray that God continues to provide for the family Joe left behind and that He grants him external rest. Amen