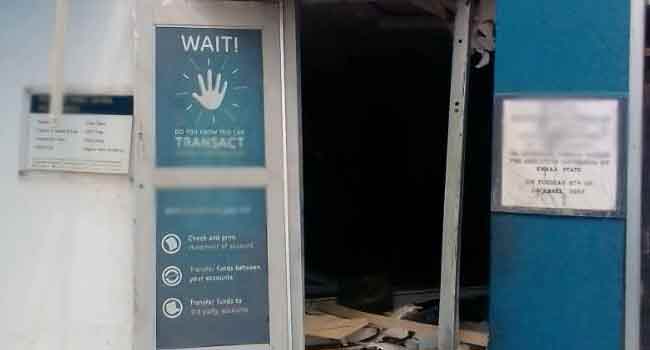 No fewer than 30 people were confirmed killed in the robbery attack that occurred in Offa town in Kwara State.
The town was thrown into mourning following Thursday's deadly raid on five commercial banks along the Owode Market Area of the town in Offa Local Government Area of the state.
Nine police officers were among those killed in the attack while there are fears that the death toll may rise as some of the assailants were said to have attacked the police station in the area.
The armed robbers were said to have made away with several millions of naira from the banks, leaving behind a tale of sorrow, tears and blood.
Channels Television gathered that about 30 gunmen arrived the town in seven vehicles and stationed themselves in each of the banks around 4:30 pm.
At the General Hospital Offa, one of the medical doctors revealed that 21 bodies were brought in to the facility and nine of them were police officers.
The doctor on duty at a private hospital also in the town also confirmed the death of three victims while one was on admission.
Some residents in the area described the robbery as bloody and called for more security presence in the town, saying the incident has become an affair of every five years.
Meanwhile, the Senate President, Dr Bukola Saraki, has condemned the attack as a wicked act perpetrated by cruel individuals.
In a Facebook post, he said, "Yesterday's savage attack on unsuspecting citizens and establishments in Offa LGA that led to significant loss of lives and injury is a despicable act committed by cruel individuals.
"Make no mistake, there will never be any valid grounds or rationale behind such violence that has left many families without their loved ones — and one more community in grief and shock."
Senator Saraki, however, called on the public to collaborate with the government to prevent a re-occurrence of the ugly incident.
He also stressed the need for Nigerians to cooperate with the government at all levels to increase the security of various communities across the country.
CHANNELS TV