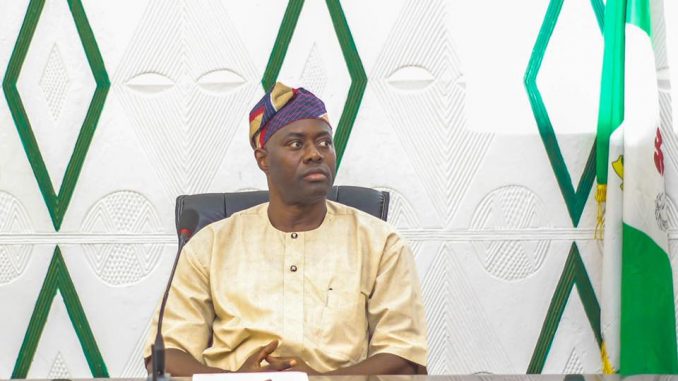 Governor Ahmadu Fintiri of Adamawa State and his Oyo counterpart, Seyi Makinde, have secured the gubernatorial tickets of the Peoples Democratic Party (PDP) for the 2023 elections.
Chairman of the PDP Governorship Primaries committee in Adamawa, Barr. Gavin Katabs said Fintiri scored 663 votes out of the 668 accredited votes while five votes were invalidated in the exercise.
In his acceptance speech, Fintiri was thankful to the delegates and the "entire PDP family" for according him the opportunity to fly the PDP flag for the second time.He said since his election in 2019, his administration had provided security and embarked on meaningful reforms in education and civil service."We sold our campaign to the people of Adamawa State with a sincerity of purpose and patriotism to our State. We were honest and truthful to every commitment we made during the campaign. Trust was one ingredient the APC led Government lacked. That was what we cultivated in reckless abundance", he said.He therefore urged delegates to brace for the upcoming PDP presidential primary election and vote for former Vice President Atiku Abubakar.
In Oyo, Makinde polled 1,040 votes while his challenger, Azeem Gbolarumi, scored two votes.
The returning officer, Abdulahi Maibasira, declared Makinde the winner of the contest.
While reacting to his victory, Makinde said he was overwhelmed by the support of the people while calling on them to support his reelection bid.
DAILY TRUST